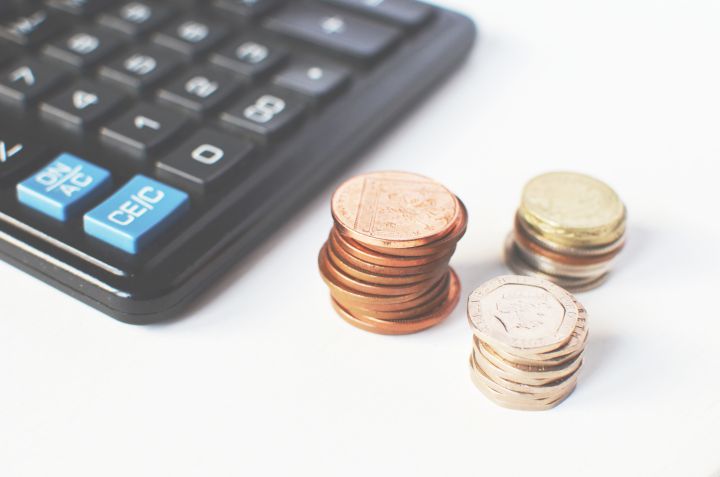 Franchise Owners – 8 ways to increase your bottom-line profits right away:
Is your store owner managed or do you employ a store manager?
Effective and dilligent management is key to the success in achieving targeted bottom-line profits.
If you as owner manage your business, you obviously have incentive to put in the time and efforts to effectively optimise your store. The key is to be able to up-skill yourself using modern systems to track key performance indicators on a constant basis.
If your store is managed by a store manager one hindering difference may be that the store manager might not have the same incentive to put in the same time and efforts as an owner would. One can breach this gap in considering incentivising specific exceptional key performances. The way to do this is to set obtainable and measurable targets and track these constantly. Consider introducing conditional performance bonuses or even share options with vesting conditions. Share options may include vesting conditions such as:
If specific performances are met, options are granted – this create incentive to perform.
The granted shares only vest and become payable after a set period – this creates long term loyalty.
Gross profit margins:
This is the main area where one should focus to increase your bottom-line profits. If you get this wrong you fail, if you get this right you have the potential to turn your business into a cash cow.
GP margins might range between 55% to 63% for restaurant owners and one percent additional GP might add between R2000 and R5000 per month to your bottom-line.
In order to succeed in this area you will need to manage the following aspects carefully:
Unaccountable stock losses – do regular unannounced stock takes.
Wastage – this should be tracked and managed effectively.
Expired stock – this is where stock management skills are critical.
Incoming stock recording – check your incoming stock for completeness and accuracy.
Controlling overheads:
In order to keep a tight grip on overheads one need to be able to view your expenses on a month by month income statement report with relevant efficiency ratios (i.e. expense to turnover ratio or staff cost to turnover ratio).
This is where an accountant which understand your business can add massive value. Consider having monthly accounting done (use an accountant that is highly experienced in your industry) even if you are not required to do so by your franchise agreement. You might find that your accounting fee is less than expected and saves you considerable amounts of money even after the fee is factored in.
Tracking staff costs and overtime:
Labour in South Africa is relatively expensive. Employing the right quantity of staff is a balancing act between service delivery to customers and the cost there of. Staff costs contributes to a large portion of total expenses and as a result if managed effectively can significantly reduce bottom-line profit. It is critical that your managers(s) are properly trained on how to manage staff quantity per shift to ensure that you are not paying staff who don't have work to do. As owner you should also consider the risk of theft and labour inefficiencies if one does not remunerate according to reasonable market standards.
Tax planning:
It is no secret that no one likes paying taxes. Fortunately we can reduce our tax burden with effective tax planning.
Tax planning includes trading in the most tax effective legal entity, drawing the most tax effective salary and charging interest on owner loan accounts to mention a few. An accountant that is experienced in your specific type of business and knows every tax law and legal advantage your business can utelize will save you significant amounts of money on taxes. You should definitely consult with an accountant right away if you have not done so yet. You might be missing out on tax saving opportunities available to you business right now and not even know about it.
Loan repayments:
Consider paying off your loan as quickly as possible in order to save on finance charges. Even an extra amount of a few hundred rand per month, when done consistently will add up to savings of thousands of rand in interest over the loan period. Also consider options on the lowest cost of finance. If you can pay off your high interest bearing loan with a low interest bearing second mortgage you should take into consideration the savings in finance charges, interest charges and the benefit to your monthly cash flows. Again on this point it will prove well worth the money to consult with a finance professional who should help you discover what options are possible and what the financial implication and benefit of each will be.
Revamp saving investments:
We understand for assisting so many of our clients in this industry that it is difficult to save for revamps, but it is an unavoidable future event. Saving for a revamp and investing those savings in low risk, but high yielding investments is the best way to go about preparing for this cost to your business. Consider speaking to a financial broker or investment banker in this regard to optimise investment income. Also consider saving for your revamp via your home mortgage facility reducing your finance charges on your personal mortgage as an added benefit, if you are a solely owned franchisee.
Advertising and marketing costs:
Since you are already contributing to a franchise marketing fund, the question is, should one take advertising and marketing a step further to increase customer base in your area? You should definitely speak to a certified inbound marketing consultant or digital marketing professional. Usually a consultation is free and should provide excellent insight into various opportunities you can take advantage of to expand your reach and communicate with your clients. Since marketing strategies have changed significantly over the last few years through the development of Facebook and other social media and digital sources, you should consider taking advantage of the opportunities that are now available . You will find that there are relatively cost effective methods of advertising out there and that your marketing consultant's fee generates an outstanding return on investment.
Author: Cloudster Accounting 2016