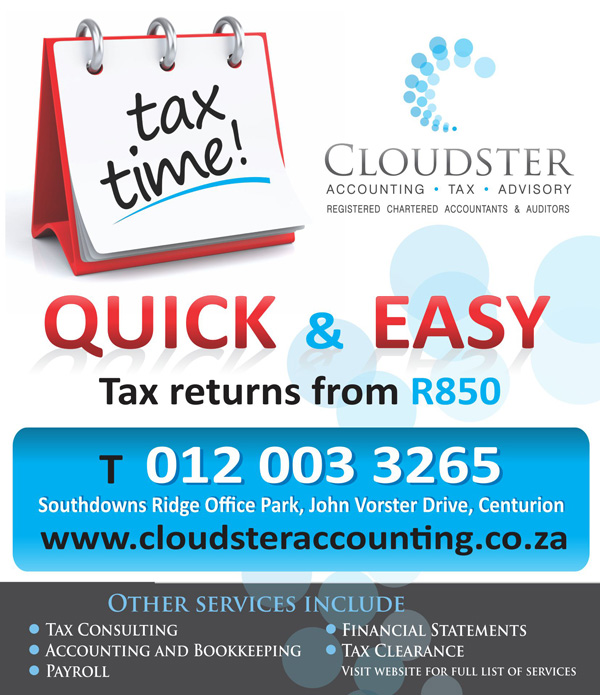 Cloudster Acccounting Blog: Accounting, Tax, Bookkeeping, Payroll
How to avoid the taxman – SARS?
The short answer is you legally cannot. We can however assist with tax planning reducing your tax burden by structuring your tax payable in the most effective way. Speak to our business consultants for free advise.